c0cktails that are
INSPIRED BY
VIA CAROTA
, THE AWARD-WINNING WEST VILLAGE RESTAURANT FROM JODY WILLIAMS AND RITA SODI
FOR WHEREVER LIFE FINDS YOU
The team at Via Carota Craft Cocktails came together around the deep connection that we - like so many others - feel toward Via Carota. The warmth of the space, the relaxed elegance of the experience and, of course, the exceptional food and drinks all combine to make Via Carota both timeless and perpetually contemporary. To us, Via Carota is the ideal destination for a big celebration or an easy night in NYC's best neighborhood, elevated by a perfectly-crafted cocktail.

This was the inspiration that led us to create Via Carota Craft Cocktails. Our mission is to offer exquisite cocktails in unique and beautiful bottles, so that you can enjoy the spirit of Via Carota, wherever life finds you. Thank you for supporting this dream and for helping Via Carota grow and thrive beyond its humble beginnings on Grove Street.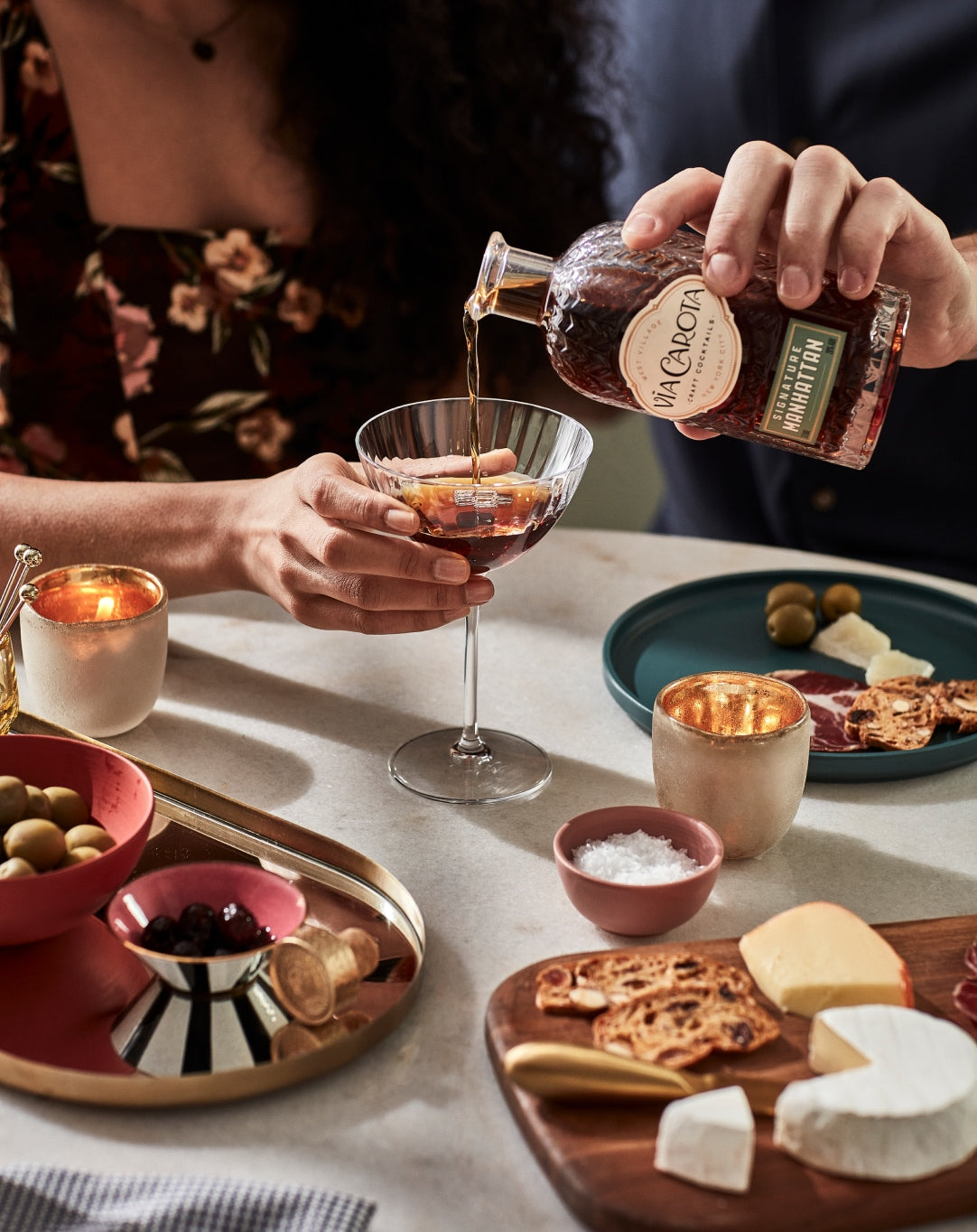 PREMIUM CRAFT C0CKTAILS
POUR OVER ICE & ENJOY ANYWHERE
SHOP NOW
we
bottled

the warmth AND
relaxed

elegance

of the

beloved

restaurant, via carota.
Frequently Asked Questions
Once your order has been packed for shipment by our shipping partner, you will receive an email with tracking information. If you need further assistance, please contact info@drinkviacarota.com
If your order hasn't already shipped, please reach out to info@drinkviacarota.com.